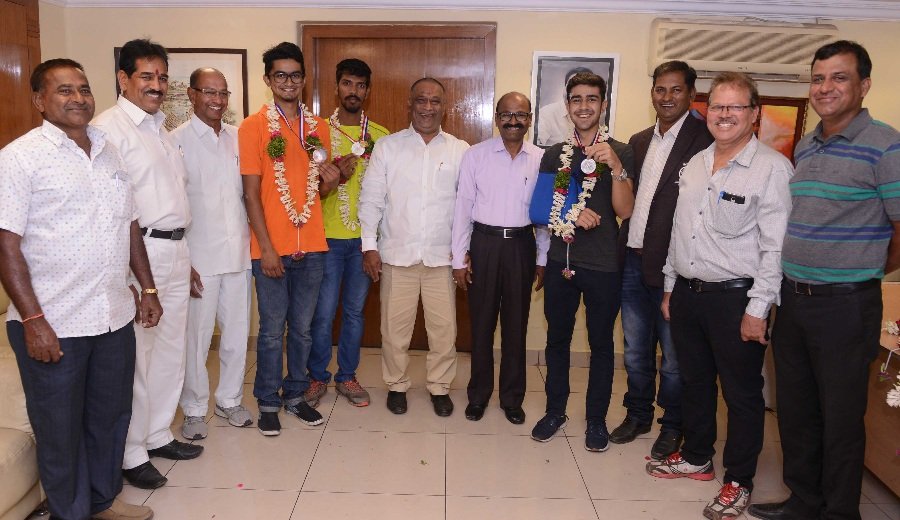 Hyderabad:
Telangana State bagged three medals, including two silver medals, in the recently concluded 22nd National Road Cycling Championship held at Jamakandi in Karnataka recently.
B Mugesh clinched a silver medal in the 120km men's road mass start event while Aman Punjari cycled away to glory in the 40km individual time trial (under-23 event). Parshuram Chenji bagged bronze in the 50km criterium event.
The cyclists were honoured by Sports Authority of Telangana State.
source: http://www.telanganatoday.com / Telangana Today / Home> Sports> Other Sports / by Telangana Today – Sports Bureau / November 08th, 2017