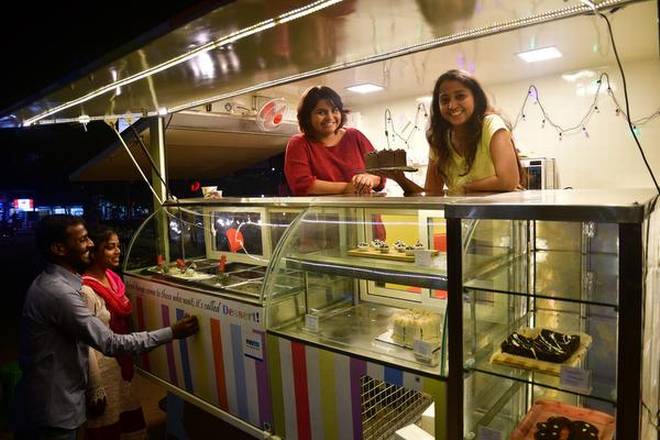 W.O.W is the first food cart run and managed by two young girls
Aishwarya Balasubramanian and Priyanka Natesh are cousins in their early 20s. Yet it was not until boredom with their regular jobs and the wish to pursue their individual dreams brought them to a common discussion platform, that they realised they might have something common and concrete on their minds.
Aishwarya wanted to do something that allowed her some time to pursue higher studies and Priyanka wanted to try out her bakes and goodies outside the closed circle she was catering to. Also the fact that one loves to eat and the other loves to bake made the partnership a good one for a food business. Without spending much time on their idea they discussed their 'business plan' with their parents.
Food business was fine. But the girls wanted to run a food truck and name it 'Women on wheels' (W.O.W) "That was a concern for our parents; mostly about our safety. So when we started, one of our parents would be there with us for safety and to understand the crowd that came to buy our food stuff," says Aishwarya.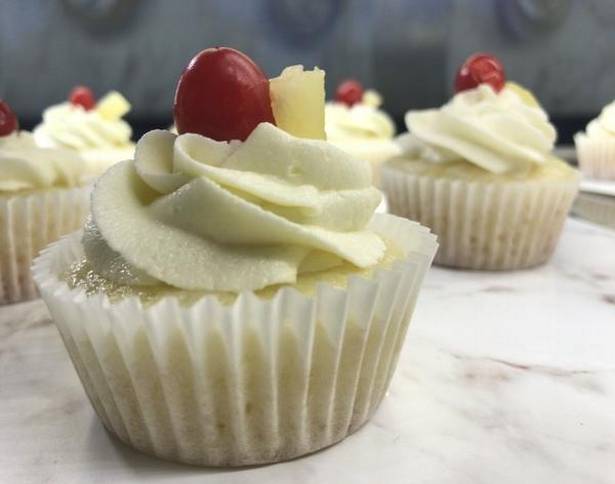 W.O.W's happy glowsign can be spotted from a distance among the line of food trucks which stand on the popular food spots of Secunderabad. W.O.W is also the first and the only food truck managed and owned by women in the twin cities.
"After we decided on the plan we approached experts who design food trucks in Hyderabad. We knew what we wanted for the exterior look but were unaware of the technicalities so we let the experts deal with that. We also gave him the happy bubble gum colour theme for the colour palette.
Our food truck is based on the Mom&Pop food truck culture in the West. We wanted to do something in the food truck business that would make us stand out from the rest. Since Priyanka bakes and is very popular for her eggless desserts, we were confident of our time-tested products," says Aishwarya.
W.O.W can be spotted at different stops in Secunderabad on different days from 7.30 pm to 10 pm. They have a new menu everyday; apart from home-made desserts, cakes in a jar, they also sell gelatos and fruit flavoured sorbets. "I used to bake because it was something I enjoyed doing. I started experimenting with eggless bakes and they became popular. Then by word of mouth I started getting orders and within no time, my hobby baking turned me into a home baker," says Priyanka.
While the girls haven't faced any trouble from their clients, it was the other food cart businesses that showed them some resistance in the beginning. "We weren't welcome for sure. They would try to make us lose our spot. We stayed put and without jostling for space, made our way into the business in Habsiguda," says Aishwarya.
Since W.O.W sells only desserts and cakes, their food truck sometime turns into an impromptu place for birthday celebration for friends. "Sometimes some regular diners come and place orders with us for a surprise birthday treat. That's an overwhelming feeling. It's nice to make us feel a part of such a celebration," adds Priyanka.
Aishwarya who is pursuing her PGDMA in Human resources says she is a people's person and loves to talk to the crowd to understand their taste, likes and dislikes. "The food cart business has been a learning experience. It is doing good and we are still innovating but the fact that 'there is a rule, yet there is no rule' makes it uncertain."
How would she explain 'there is a rule, yet there is no rule'? "Sometimes we are asked to move our cart saying it's against the law and when I seek written permission to park the food cart, I am told I can park it anywhere except in a 'no parking' zone and we shouldn't obstruct traffic."
source: http://www.thehindu.com / The Hindu / Home> Life & Style> Food / by Prabalika M.Borah / January 08th, 2018