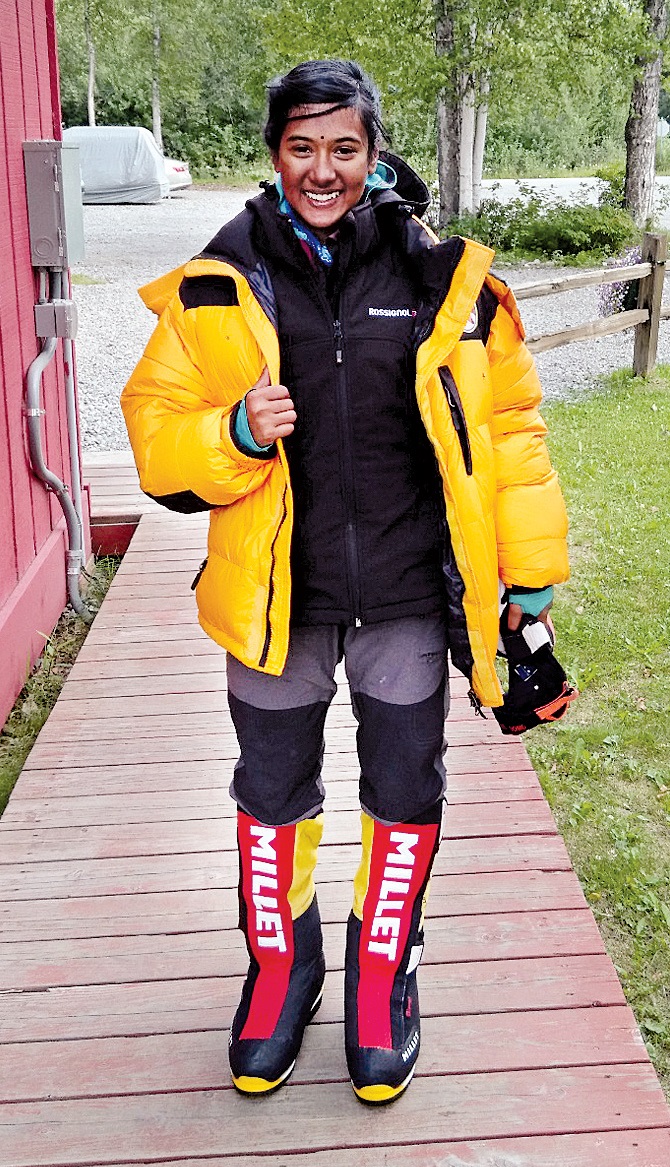 Hyderabad :
After Sania, Saina and Sindu, here is another name that which has been added to the list of global stars from Hyderabad and India – Jaahnavi Sriperambuduru. This 14-year-old mountaineer and adventure sports wiz from Hyderabad who created records by climbing Stok Kangri peak in Leh, Ladakh which is 20,080 ft (6125 mts.) high at an early age of 12 years only, has just scaled Mt Denali in South America (other records in the box). It is part of her ambitious #SevenSummits project.
"While many other teams aborted their tour and returned to base camp due to prediction of snow, TeamJaahnavi and chief guide Con took the call that evening to go ahead with their plan. Despite bad weather, the fear of running out of food and lack of safety, they decided to go ahead. That is what makes her the gritty girl she is," says her dad Dr Krishna Rao Sriperambuduru. As per her schedule she was supposed to be completing her two of the #SevenSummits and two practice climbs at different parts of the Northern India. But due to financial constraints, she could not do it and hence her aim to reach the Everest is yet to be fulfilled.
The youngest person to aspire to climbing all the seven summits in the world from India, so far she has completed three continents out of her #Mission7Summit. She is planning to complete her #Mission7Summit by the end of 2017 provided she gets her funds and support in time.
Mt. Denali (also known as Mt. McKinley), 6190 mt high, is considered to be extremely difficult and dangerous when compared to Mt. Everest. Till date there are barely five from India who made it to the top. The success rate of the climb is just 50 percent. Speak of Mt Denali and even veteran mountaineers will warn about two challenges during the climb – Wind at 120 km/h;he unpredictable climate. However, the little wonder from the city has made it.
Says Jaahnavi, "So far only one company – Mytrah Energy – has come forward to sponsor a part of the expedition. Dhatri Advertising is helping me too." This expedition, which will cost more than climbing the Everest, is also being self-financed. Apart from some good Samaritans who are supporting some part of the expedition, a chunk of the expenditure has been raised by herself.
For sponsorships and details call +91 8106517733
source> http://www.newindianexpress.com / The New Indian Express / Home> Cities> Hyderabad / by Express Features / July 27th, 2016