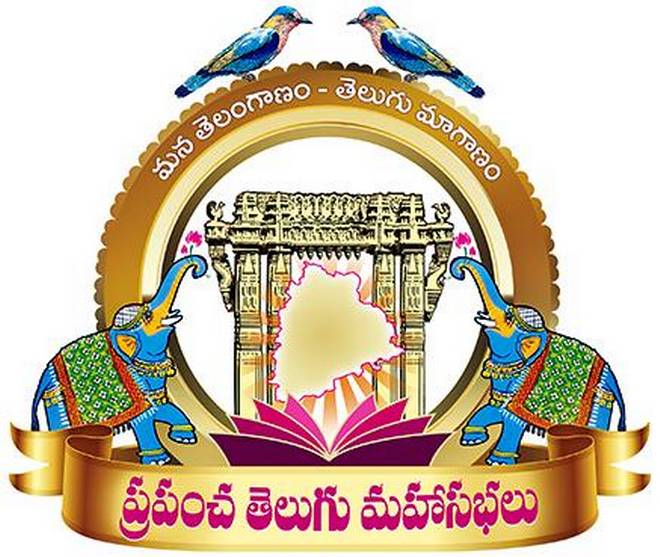 World Telugu Conference welcome arches to feature personalities from across
Telugu personalities who illuminated Telugu language, literature and culture will get the pride of place in cities and towns across the State as Telangana is gearing up to host the prestigious World Telugu Conference-2017.
Kings, poets, writers, scholars, artistes and leaders who shaped the history, politics and culture of Telugu people and Telangana State will adorn 100 welcome arches in Hyderabad and other cities.
Another 200 hoardings with illustrious personalities from the Telugu States will come up in the city and across the State and in other metros like Chennai, Bangalore where significant number of Telugu people live. It is a way of paying tributes to them and educating and creating awareness among the young generation about their roots, says the organising committee of WTC.
Prominent names
Telangana Sahitya Academy is overseeing the display of arches and each welcome arch will be dedicated to one prominent person and it will depict the portrait and excerpts from their popular works. Hala King, poet Pampa, Prataparudra, Adikavi Palkuriki Somana, Bammera Pothana, Gona Budhareddy, Bhakta Kavi Ramadasu, Suravaram Pratapa Reddy, Vattikota Alwaruswamy, Kaloji, Oddiraju brothers, first Chief Minister of Hyderabad State Burgula Ramakrishna Rao, former Prime Minister and multifacted personality P.V.Narasimha Rao, renowned poets Dasharathi Krishnamacharya, C.Narayana Reddy and several other eminent persons will be the focus of the welcome arches.
Telugu poets Nannayya, Thikkana, Yerrapragada, Allasani Peddana, Vemana, poet composer Annamacharya, social reformer and writer Gurajada Apparao, revolutionary poet Sri Sri among others will beam across the arches evoking the pride of Telugu people congregating for the conference from across the world, they say.

Pillars decorated
The metro rail pillars will become alive with the landscape of Telangana, capturing its way of life, culture, festivals and folk arts and Hyderabad Metro Rail Authority is coordinating the work with artistes. Principal Secretary, Tourism and Culture, B.Venkatesham says all the welcome arches and hoardings will be in place by December 12 and the city will be beautified and decked up for the event celebrating the Telugu language.
source: http://www.thehindu.com / The Hindu / Home> News> Cities> Hyderabad / by M.L. Melly Maitreyi / Hyderabad – December 06th, 2017