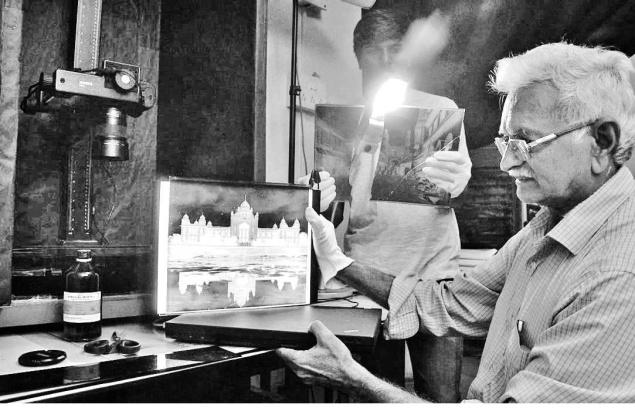 The department has already categorised 2,795 stampages from Telangana districts and their documentation is to be taken up soon.

The infant State of Telangana would soon have its exclusive centuries-old past documented. In a major initiative, the State Archaeology Department has decided to piece together bits and pieces dating back to centuries culled from different archaeological finds to reconstruct the history of Telangana.
Ancient writings from different locations across the ten districts of the State collected during epigraphy surveys were being categorised and coinages, stone and copper plate inscriptions and other sources would be put together for the purpose. Independent district-wise surveys too form part of the exercise to build local narratives of the past to arrive at the larger picture.
The department has already categorised 2,795 stampages (imprints of stone inscriptions) from the districts and their documentation is to be taken up soon. These orders inscribed in stone shed light on the ruler who installed them, the period and occasion.
"The inscriptions have the names of the rulers, their genealogy and occasion such as donation of land to temples and so on. By deciphering them, we intend to piece the history," said P. Brahma Chari, Assistant Director of the State Archaeology Department.
Inscriptions from across the districts provide a peep into the past with details such as rulers of that period, historical and cultural aspects, disputes resolved, taxation, revenue collections and lakes developed.
The earliest collection of history in the form of inscriptions and coinage available with the department date back to the Satavahana dynasty (First and second century) found in Kotilingala in Karimnagar district.
"From Satavahana onwards, among other dynasties we have Andhra Ikshvakus, Vishnukundinas, Chalukyas, Rashtrakuta, Kalyani Chalukyas, Kakatiya, Bahmani, Velama, Qutb Shahi and Asaf Jahi rulers," Mr. Brahma Chari said.
Epigraphical survey of all the 10 districts was already in progress and inscriptions from five districts of Warangal, Mahabubnagar, Nalgonda, Karimnagar and Medak have been completed and details published.
Director of the Archaeology department Sunita M. Bhagwat said the project was aimed at building up an exclusive history of Telangana with information from historical and archaeological finds and epigraphical surveys.
"We want to piece together the rich cultural and historical past of the State through extensive study of the available stampages and other material," she adds.
source: http://www.thehindu.com / The Hindu / Home> National> Telangana / by T. Lalith Singh / Hyderabad – September 28th, 2015