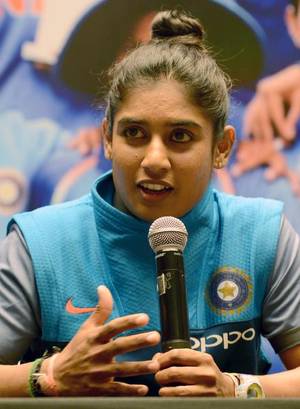 Recognition of her outstanding contribution as a player
Indian women's cricket captain Mithali Raj has been officially given out-of-turn promotion from Chief Office Superintendent to Officer on Special Duty (Sports) by her employers Indian Railways, according to sources in the Indian Railways.
The 34-year-old star cricketer is working in the SCR and is expected to return home on Thursday after meeting the Prime Minister Narendra Modi, Railway Minister and others in Delhi on Thursday.
"This is in recognition of her outstanding contribution as a player as she also became the leading run-getter in ODIs in the recent World Cup and also for leading from the front to the final at Lord's last Sunday," the coach informed The Hindu.
In a separate message, Mithali's father, Dorai Raj, thanked the SCR coach for all his support. "When wellwishers like you are around her, things will fall in place. She trusts and believes you," he said in a message.
For his part, Murthy felt that the gifted cricketer truly deserves this promotion. "She has always been a wonderful cricketer and a perfect human being, very polite and respectful to anyone who interacted with her," said Murthy who has been her guiding force so much that
Mithali made it a point right through the recent World Cup to share her experiences, feelings on what was happening out there on the tour with him.
source: http://www.thehindu.com / The Hindu / Home> News> States> Telangana / by V V Subrahmanyam / Hyderabad – July 27th, 2017