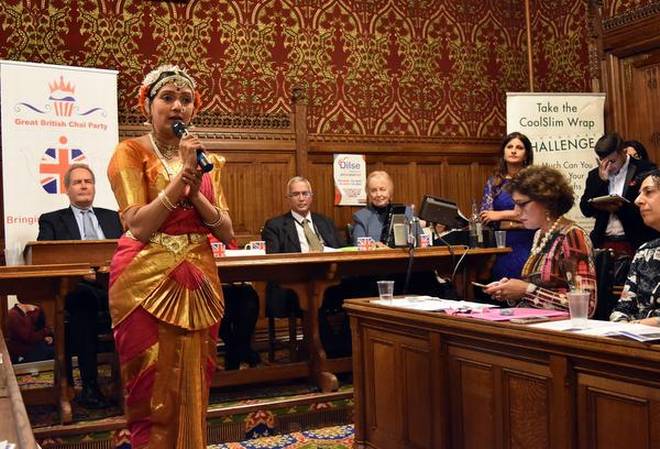 London-based Hyderabadi, Ragasudha Vinjamuri has created a new record of presenting Indian classical dance at the Houses of British Parliament seven times.
Ms. Vinjamuri, academic tutor at University of Sunderland, has been performing and promoting classical and folk dances of India, besides her professional engagement with the university education. She moved to Britain 12 years ago.
A known name in the art and culture scene in the U.K., Ms. Vinjamuri presented classical dance on various subjects including Music Therapy, Ayurveda, Ahimsa and women empowerment. Her work is applauded by people from various walks of life, from community leaders to parliamentarians.
Recipient of several accolades, she was recently short listed for the prestigious Asian Women Achievers awards under Art and Culture category. She was trained by her Guru, Uma Rama Rao in Hyderabad, according to a press release.
source: http://www.thehindu.com / The Hindu / Home> News> Cities> Hyderabad / by Special Correspondent / Hyderabad – May 26th, 2017