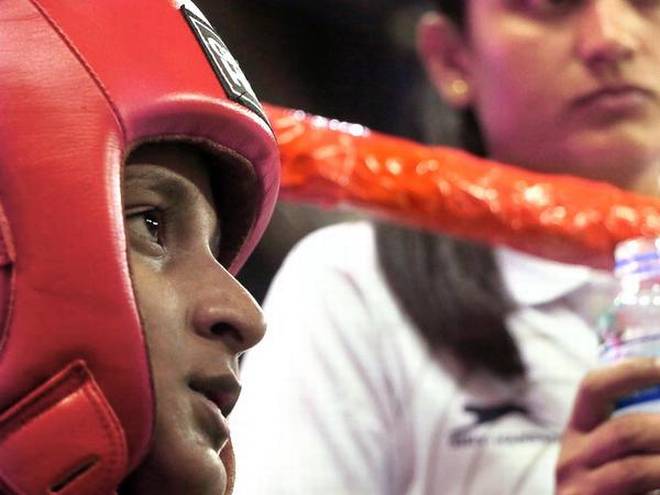 The only girl from Telangana to represent India in the World Youth Women's Boxing Championship
She believes that her long-range punches will help her achieve big in the world of boxing. The 17-year-old Niharika Gonella, who will be the lone entry in the World Youth Women's Boxing Championship starting this Sunday in Guwahati, will be gunning for glory in the 69-kg category.
Fresh from her silver medal in the recent International Ahmet Cormet Championship in Istanbul, Niharika happens to be the only girl from Telangana to represent India in the world championship.
In a chat with The Hindu after a long-grinding training schedule in Guwahati, Niharika says she is fully prepared for the biggest challenge of her life though gently reminding that she won a silver in the Junior World Championship last year. "Yes, Anastasia Shamonava will be a major threat for me again to whom I lost in the Istanbul meet," she says. With Jindal sponsoring her pursuit having joined the Jindal Inspire Institute of Sports in Ballari as part of their programme Target-2020 Olympics Gold, Niharika is confidence personified. "Yes, the very fact that I have been sparring with many foreign boxers has given me a lot of confidence to be a much better boxer, improving on my defence. I hope to deliver the knock-out punches too," says the gifted boxer.
The 2017 youth national bronze medallist, who is a big fan of Olympics champion Claressa Maria Shields of the U.S., says the atmosphere is really electric in Guwahati. On her chances in the world youth meet, Niharika says they are pretty good and is clearly determined to translate her immense potential into a career-defining performance.
source: http://www.thehindu.com / The Hindu / Home> News> Cities> Hyderabad / by V.V.Subrahmanyam / Hyderabad – November 18th, 2017