The Nizam was one of the principal donors to the school prior to Independence, and it continues to have a house named after the city
One Prime Minister, several Chief Ministers and prominent politicians, exponents in art, drama, film and literature, sporting icons and top bureaucrats and militarymen – The Doon School has all of them and more on its list of alumni.
Interestingly, the prestigious Dehradun-based school has a Hyderabad connection. The Nizam was one of the principal donors to the school prior to Independence, and the school continues to have one its houses named after Hyderabad.
Students from Hyderabad were a prominent presence till the 1960s, while now the school has only a dozen students who hail from the city.
However, Doon is now trying to reconnect with students from the Telugu-speaking States. "We find that students from AP and Telangana flourish and thrive with us intellectually, creatively and sportingly and we want to further strengthen it," the school's headmaster Peter Mclaughlin told The Hindu .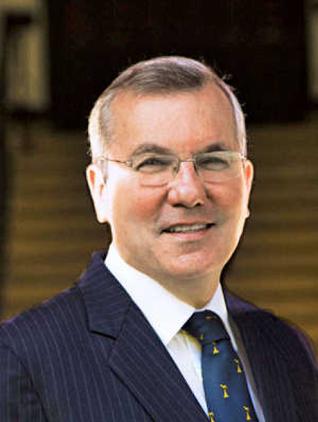 Dr. Maclaughlin, who was in Hyderabad to speak to parents and students on the education Doon offered, said efforts had been made to make the school more democratic and meritocratic.
"The educational landscape is changing dramatically in India, and historic schools cannot sit on past glory. Such an attitude is a great enemy," he said, revealing that school has students from diverse social and economic background.
To maintain such diversity, the school has consciously made efforts to admit meritorious children from economically backward sections of society. Around 40 per cent students get some scholarship, including a 100 per cent concession on fee. After the Central Government discontinued its scholarship scheme, it is the school's alumni who are supporting such students.

'An all-India school'
Dr. Maclaughlin reminds that India is fractured by regional, religious and ethnic mindset.
"They take pride in their identity, but are rooted to their Indianess. An all-India school like ours offers precisely such an atmosphere, where students thrive on learning from each other and respect other's values."
Dr. Maclaughlin felt students from southern India gravitate more towards science and math, while those from the north have interests in commerce and economics. Southern students also show a keen interest in creative arts like music and dance. They are more focussed too, he said.
source: http://www.thehindu.com / The Hindu / Home> News> Cities> Hyderabad / by R. Ravikanth Reddy / Hyderabad – April 06th, 2015